Crochet cute sandals for a little girl, crrochet tutorial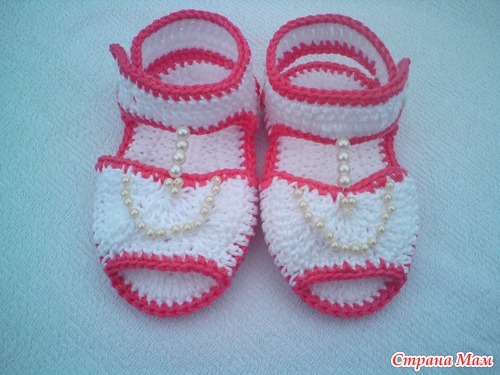 Materials:
Patons Cotton DK yarn 100% cotton (on 4 mm needles) - color byly and hot pink. But of course you can choose the color of your choice. Hook № 2.75 mm
Beads
Buttons
Sole
Knit one-in-one on this scheme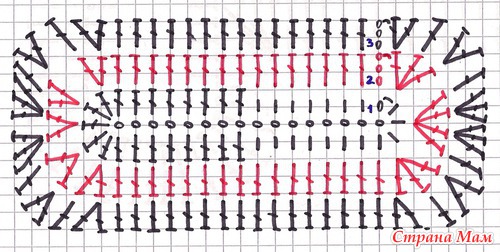 The size of the insole is obtained - 12.5 cm (the size at 1 year, which is even better than a very small, because the kids start to go well for a year or two).
For each base you want to associate with 2 insoles (total 4)
Puts the two insoles inside out to each other and tied with a contrasting thread in a circle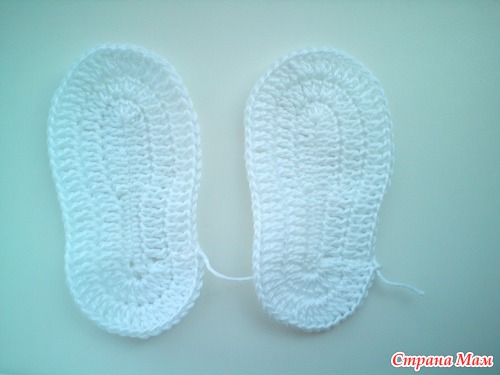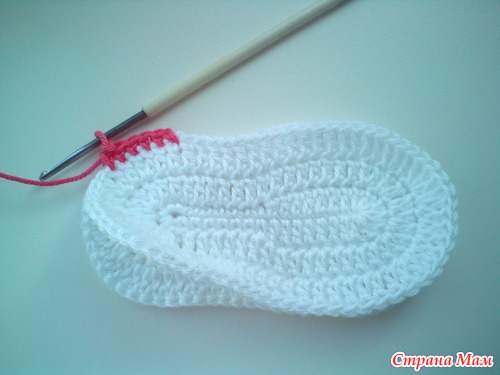 получается плотненькая подошва (но повторю - не для улицы!!!)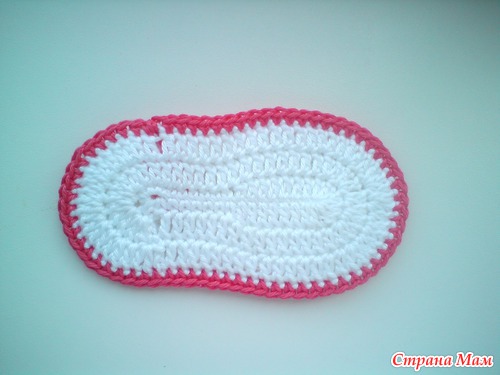 Heel
Then start doing the heel with a strap under the scheme
1st row: 3. Section lift, 4 / CH, 16. on, 5 s / CH and 20. sts for strap
2nd row: 1. Section lift and do a / barns in each loop of the previous row to the end (I want to note that in the diagram that I drew, it would seem that in the corner between the strap and promenade bars knit together, it's just that I drew unsuccessfully - in the loop loop no decrease!)
3rd row: 3. Section lift, s / CH in each loop of the previous row (at the corner of any decrease again, the scheme so drawn). At the end of the strap holes for the buttons perform the scheme, just a few. But if you can try right away, make holes for the buttons in the desired location.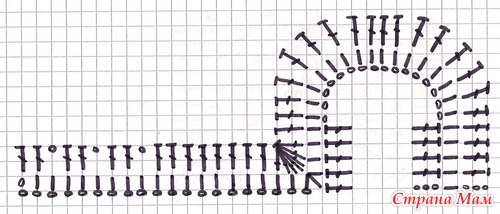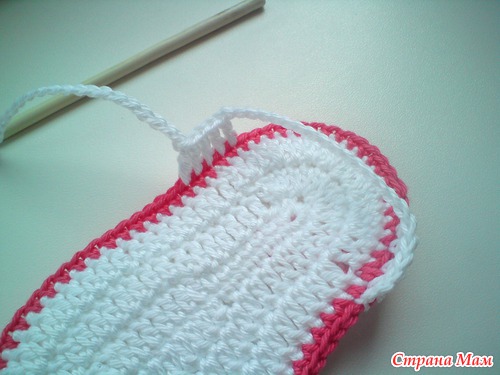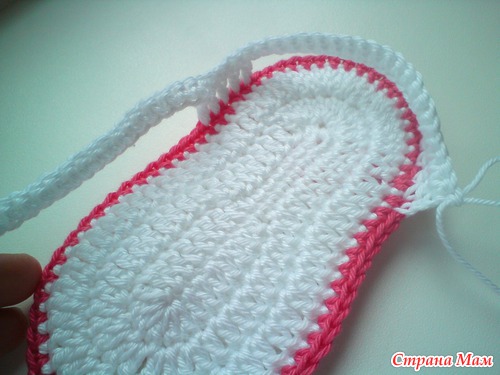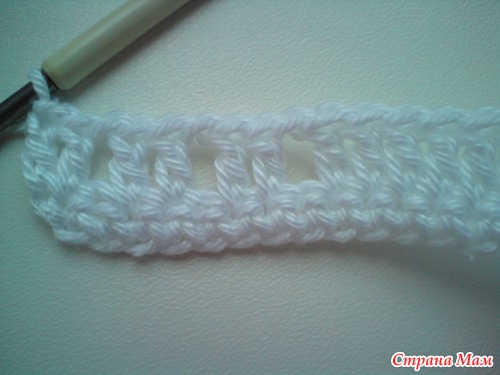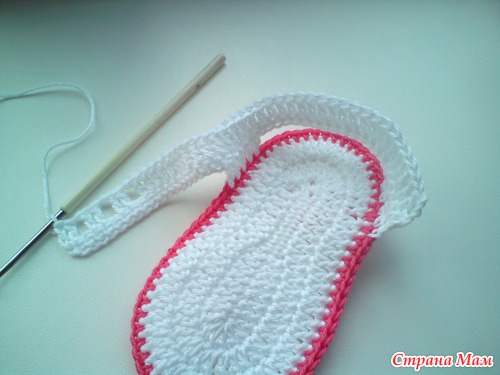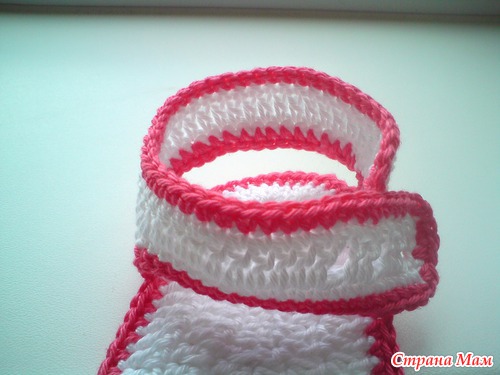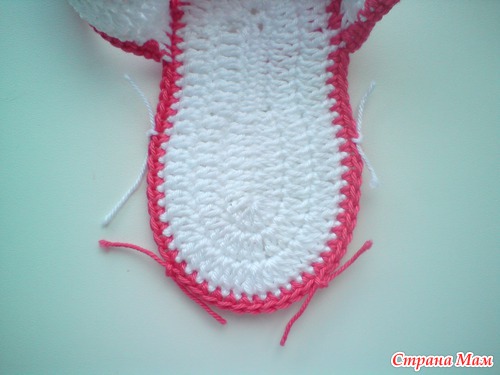 Toe
To outline the toe space threads on 10 stitches on both sides
and knitting in the scheme (subtraction here are drawn properly)
1st row: 3. n. ascent, 9 / CH, 7. on, 10 / CH on the opposite side of the sole
2nd row: 1. Section lift, s / BN in each loop of the previous row to the end
3rd row: perform subtraction scheme
3. Section lift, 1 / CH, 4 times in 2 / CH together 3 / BN together with a / b, 3 c / BN together, 5 times 2 / CH together
4th row: without subtraction
1. Section lift, s / BN in each loop of the previous row to the end
5th row: closing the loop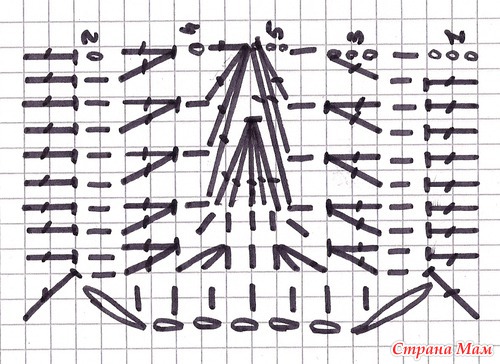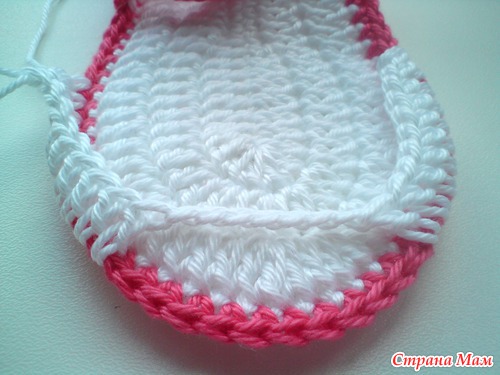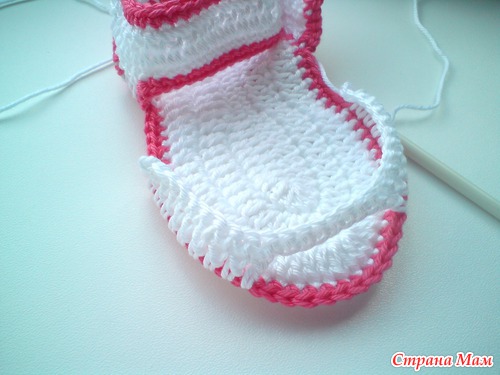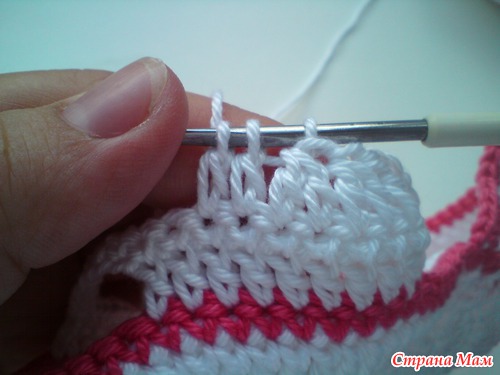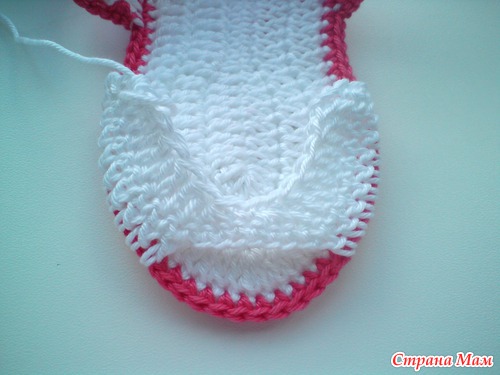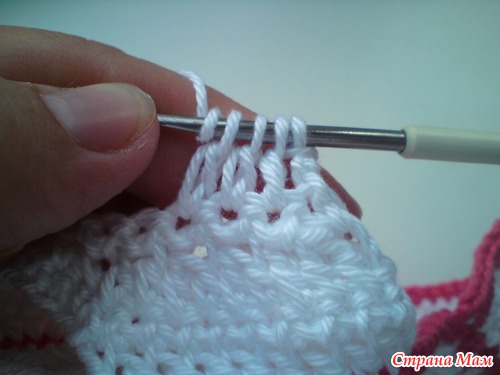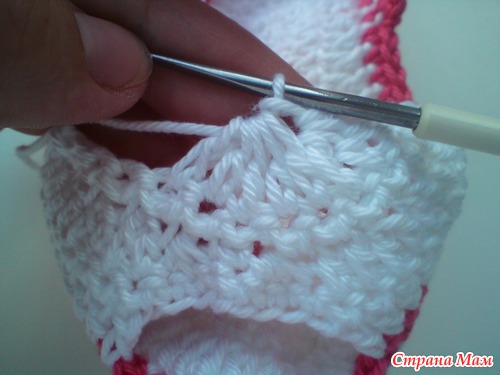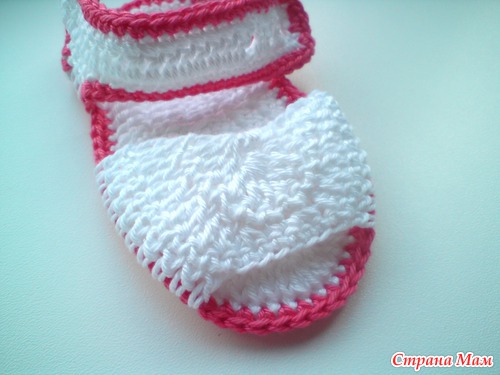 Tied with a contrasting thread the entire toe on both sides
Sew on buttons
Then sewn beads randomly. I tried like this first major
Do not like me and sewed beads on less-
Then how will imagination, you can sew a little knitted flowers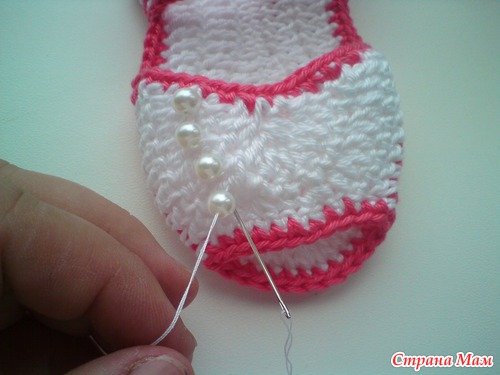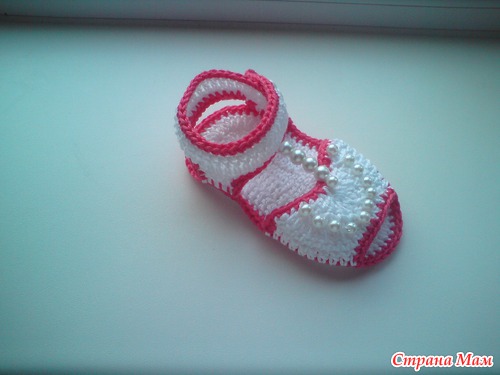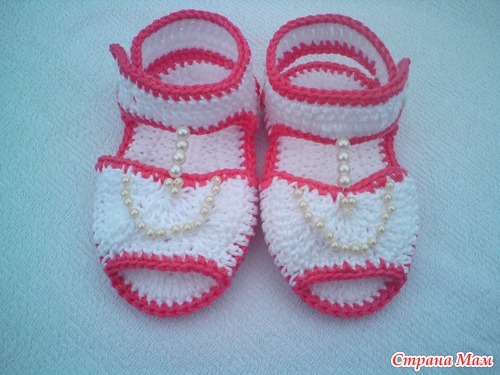 Read more: http://www.stranamam.ru/post/1813023/